Kris Stewart (formerly Wendy Beard) is a big fan of the TV cartoon Rocky and Bullwinkle. I always liked Bullwinkle best, Rocky was just too goody-two-shoes for me. Helps explain why I'm so fond of moose in the wild. Second best was Dudley Do Right of the Mounties. I guess I was destined to marry a Canadian, eh?

en.wikipedia.org/wiki/Mister_Peabody was created by Ted Key.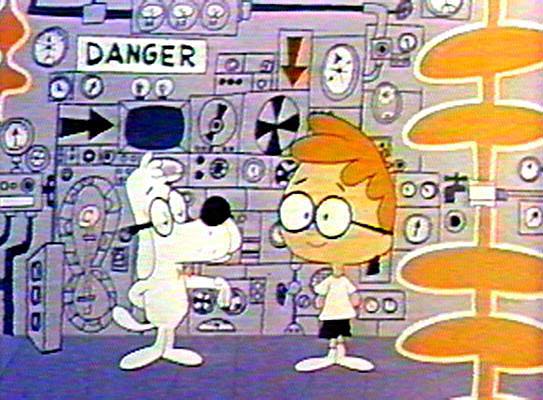 Mr. Peabody and his boy Sherman in front of the WayBack Machine preparing for another Peabody's Improbably History adventure.